Foreign Bills for Collection
---
With FNB's Foreign Bills for Collection service you can collect monies owed to you by a buyer, against delivery of certain documents
What this is
---
Giving the exporter control
Use it as the preferred method of payment where the exporter is prepared to offer it and it is not the first time that you have imported from this exporter.
Use this if you are certain that the country risk of the importer's country is low and you have no doubt about the importer's ability to pay.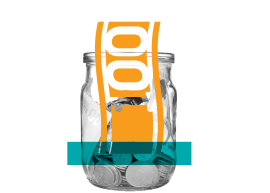 Save more
Substantial savings - more than you would with Documentary Credits (Letter of Credit)

Be in control
The ability to have goods remain under your control, provided all the original Bill of Lading are sent via the banking system and not direct to the importer

Greater security
No impact on banking facilities unless you request the documents be released to you contrary to instructions received from the overseas bank or exporter

Affordable option
Cheaper product in comparison to Documentary Credits (Letter of Credit)
Getting it made easy
---
Foreign Bills for Collection
Qualifying criteria
Any importing company that banks with FNB qualifies.

Any exporting company qualifies and an account with FNB is not a criteria.

If your business wants the documents released contrary to the collection instructions, you will also need a credit facility with the bank.

The same applies if the collection instructions are to release the documents against acceptance and an avail by the bank
Documents needed
Simply negotiate the collection terms with the importer, ship and then hand the documents to FNB with collection instructions

You would need to complete a Foreign Bills for Documentary Collection instruction form which must be handed to the bank together with documents

The bank would need the banking details of the importer

Discuss the transaction with the bank
If you request the documents to be released contrary to instructions, you will also be requested to sign an indemnity whereby the bank will be able to debit your account within 3 working days after release of the documents to your business. Discuss the transaction with the bank.
First National Bank - a division of FirstRand Bank Limited. An Authorised Financial Services and Credit Provider 1929/001225/06 (NCRCP20).